Mermaid Splash! Passion Festival
Mermaid Splash is now available on Google Play! (Mobile)
---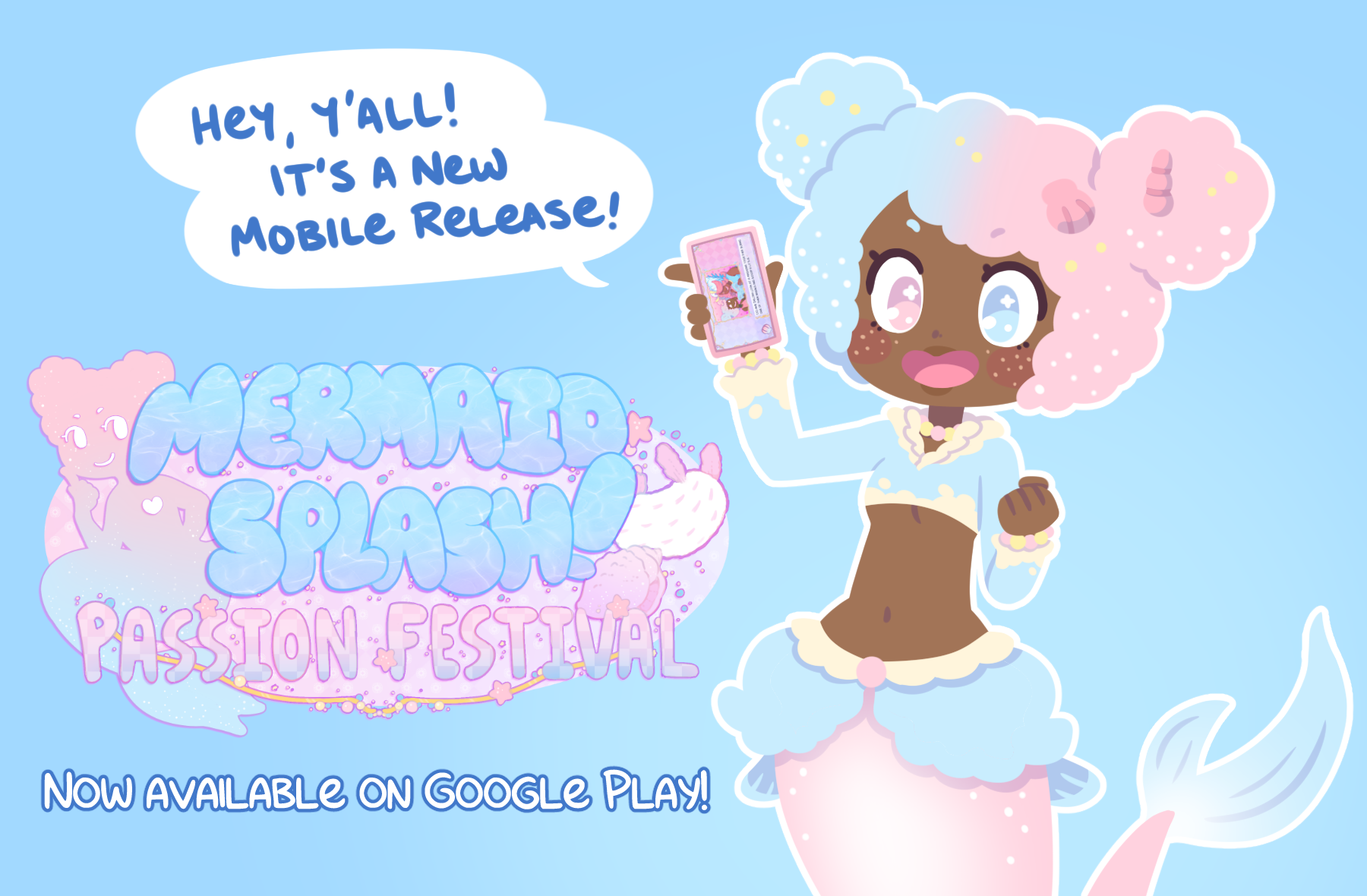 🧜🏽‍♀️MERMAID SPLASH: PASSION FESTIVAL 🧜🏽‍♀️ is now available on Google Play!
As you may or may not have seen, there's now a big "Available on Google Play" button at the bottom of this game's page! That's because we've recently released a mobile port of the game.
The mobile port is still free, and nothing of the game's content has changed-- but you will notice differences in the interactive elements of the game. If you like playing mobile, or just want to experience Cici's adventure in finding herself and/or love-- why not check it out!?
Thanks a ton everyone!

Get Mermaid Splash! Passion Festival